Latest Updates from the Yacht Industry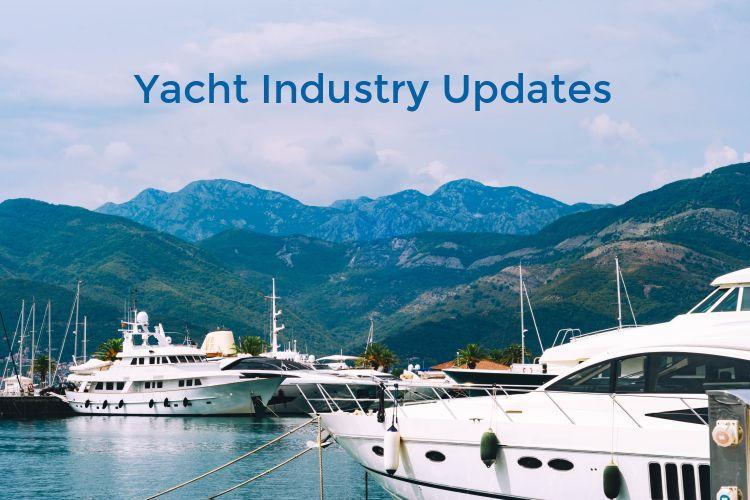 What's new from the Yacht Industry. Find Out all Updates of 2019!
The yacht industry is probably one of the most glamorous and fun industries right now, full of activities, tech, events, feature updates and new designs. What many people don't realise is that this industry doesn't only involve crusing for fun and pleasure, but also the sport of sailing. Lately, this sport is looking to cross new frontiers in order to improve gender balance, get youngsters more involved and get a bigger audience. The main aim of this year is to create a gender-equal sport, develop new technologies, reinvent the approach to sailing so that it is easier to learn, develop classes and include more women in the sport. Several surveys have been spread around trying to create a bigger network regarding this sport.
On the other hand, sailing as a voyage and a holiday solution has had some interesting updates too. For everyone looking to go sailing this year with their family or alone, here are some of the best sailing spots in the world. And when you are out in the waters, make sure to catch some of the most exciting yachts of 2019 in action!
2019 best sailing spots
Sailing as a holiday is one of the most preferred ones in 2019, and the reason for this is not only relaxing on the water and enjoying the open sea, but also getting to explore the different spots where you can dock. Greece has been taking a lot of attention in the past few years, followed by Turkey and Croatia. Italy, and mainly Sicily, is also quite famous for all the yacht lovers but let's not forget about the famous Caribbean islands and their multiple beaches with crystal clear waters and amazing marine life. In addition, Asia has also been a popular sailing destination this year with sailing spots such as Thailand and the Seychelles. If your heart is set on the South Pacific however, Tonga and Tahiti are definitely some places to explore this year.
Most glamorous yachts of 2019
2019 has been a great year for yachts and for everyone appreciating them. Let's start with the Feadship 814. This is a 93 metres yacht that took 5 years to build, full of balconies, wing stations, amazing interior design features, IMAX theatre and a helipad. Another great yacht that made the list as one of the best of this year is the Artefact. This is an 80 meters long yacht, designed by Gregory C Marshall. The most particular feature of this yacht is that it involves a great amount of glass, about 70 tonnes. Project Fiji is another yacht to look out for this year. It is 95 meters long and it is built in steel and aluminium. Next, Project Ragnar is a great piece of work. It is a 68 meter long yacht converted from an icebreaker to a luxury boat. Lastly, Project Boreas is not to miss. This yacht is smaller than the ones mentioned before, covering a length of almost 50 meters. It features a military design however it is not intended for military news. For further news and updates regarding the yacht industry you can follow the rest of our articles at TheBoatApp!