The key Role of TheBoatApp in the Boat and Yacht Community!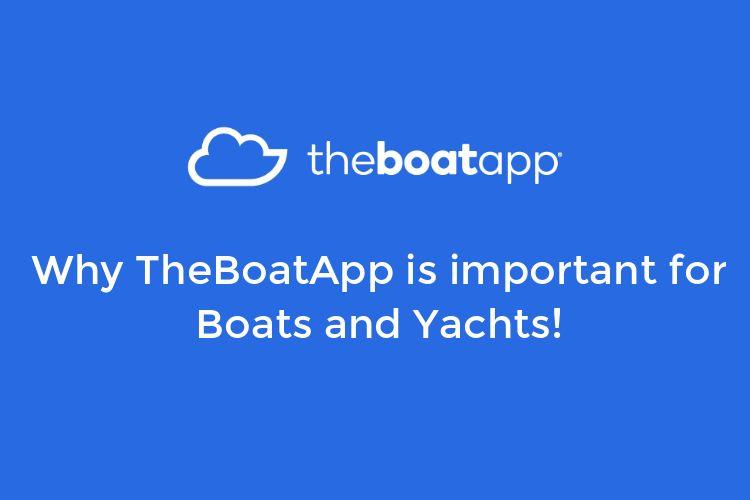 The critical role that TheBoatApp plays in the boat and yacht community!
The yachting community is one of the biggest communities in the world. With yachts being so popular lately and people investing in these big and luxurious vessels, the yachting community has also received some more importance. New blogs, events and software are generated to help everyone maintain their yachts, enjoy their experiences and learn from one another. TheBoatApp has also entered this community recently, in order to provide a 360 degree seamless experience and unified access of all user data through this platform.
Why TheBoatApp
TheBoatApp includes a variety of options that people in the boat and yacht community can benefit from. First of all, it has a management system that helps every boat owner to keep track of the most important parts related to boat management such as storage of documents, tasks, alerts, maintenance, logbooks, checklists and more.
In addition, it provides everyone with all the necessary data related to their vessel. Users can choose to keep this private or share them with whomever they are interested with, which facilitates information exchange and gives additional control of boat data to owners, skippers and even plain record keeping (logbook) to yachting chartering users. The most important contribution of this app to the boat community is accessibility of all the marine data, whether the owner is online or offline, anywhere in the world, and at any time.
It offers system monitoring and a full catalogue of all the information necessary to ensure that anyone is fully prepared regarding their boat and their next voyage. Security is one of the most important issues that everyone worries in this community, and this is why TheBoatApp keeps all its information backed up and organised for the users to access.
The genesis of TheBoatApp
TheBoatApp is a software designed by professionals of this sector, analysts, graphic designers, enthusiasts of boats and software developers through a course of 4 years. It is an app that can be downloaded on any device and accessed by anyone who is interested in the boat community. All you need to is sign up and then log in when you return.
The app has two main features, the free and the gold version. The difference between the two is the gold version offers some additional features such as advanced dashboard, priority on support and features requests, selective sharing and assignment, and much more. In addition to the app, TheBoatApp also includes a blog sharing some of the most recent news related to boats, yachts, their maintenance, features and other additional information.
Through these articles, you can learn important tips and tricks on how to keep your vessel up to date, the importance of a good and well balanced management system, as well as fun facts regarding yachts and boats.